The Bone Organ
Season 3, Episode 1

50:51

RollPlay The West Marches Week 21, Part 1

Date of Events
 ???
Airing Date
19th of August 2015
Characters
Navigation
↞Previous

Next↠

Additional Links
▶ Watch Episode
📖 Read Q&A
Poe is looking for adventurers to travel with him to the Cheaminster Ruins. Their goal is to find the Bone Organ that seems to be in that area. Preparing themselves for an eight days jorney to the Southwest they make their way across the South Elin Plains to the Cheaminster ruins.
Key Events
Edit
Travel Southwest to the Cheaminster Ruins, the first 6 days without incidents.
On the road, they scouted a group with 2 Riders on Horse, 4 People on foot and a carriage being pulled by one of the horses.
Snook sneaks up, detecting a trap on the road.
Snook loots a Shortsword imbued with magical power off the cart and frees a captive of the thug's camp
Arriving in the Region of the Cheaminster Ruins, they enter a building and get attacked by a Statue - defeating it.
They travel through the center towards the Southwest and in the night during camp get ambushed by shadows. They survive, defeating the shadows.
They witness a humanoid creature devouring a wolf in the woods. It notices them, they run away.
After failing their Stealth, it finds them, demanding them to leave this place. The humanoid had a withered face, the skin glued to the skull.
They come across another 4 statues in strange poses. The party attacks, barely surviving, but defeating the threat.
They find the bone Organ, Seymour laying eyes on it from afar.
Treasure
Edit
Experience
Edit
Total party experience: 1350 experience points. Divided by four, 338 experience points each.
50xp for mapmaking.
100xp for killing the shadow.
200xp for killing each of the five statues.
200xp for completing the mission.
The most rewarding first session to date, with 1350 exp and successfully stealing a magical shortsword with a 1st level party.
Snook died three times, just barely surviving this adventure.
Poe rolled a natural 20 on his firebolt, dealing the maximum 20 fire damage, exploding the statue.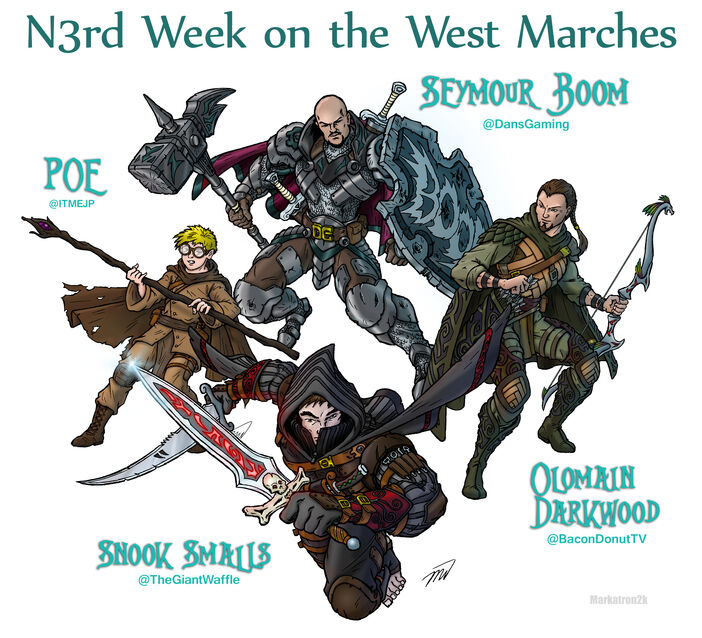 Pages in category "Episode 21"
The following 4 pages are in this category, out of 4 total.
Ad blocker interference detected!
Wikia is a free-to-use site that makes money from advertising. We have a modified experience for viewers using ad blockers

Wikia is not accessible if you've made further modifications. Remove the custom ad blocker rule(s) and the page will load as expected.